The Caterham Motorsport Championship travelled to India for its fourth event of year, maintaining the status as the only Malaysian race series to compete outside of its home country.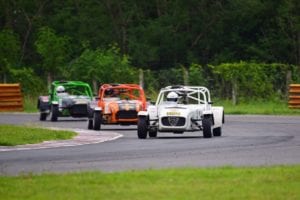 Races nine and ten were held at the Madras Motor Race Track in Chennai, to a warm welcome from local race fans and circuit management.
The track proved to be the most difficult circuit that the Caterham Motorsport Championship has raced on, but all the Caterham drivers relished the challenged and although it was physically demanding, it was thoroughly enjoyable.
Joining the grid for the weekend was local hero Vicky Chandhok, who took the challenge to our Caterham racers, with his superior knowledge and experience of this circuit.
But it was Supersport championship leader Peter Reynolds who reigned surpreme on the weekend, winning both races by impressive gaps, leaving the likes of Shirendra Lawrence, Sheran Fernando and Tan Pye Sen to fight it out for the remaining two podium places.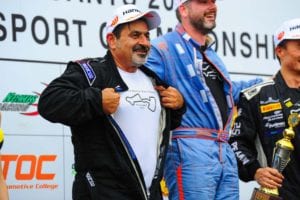 All the drivers found the technical circuit a challenge with its super fast bends and straights. The Madras Motor Race Track proved to be much harder work than the Sepang International Circuit- home of the Caterham Motorsport Championship.
Both races were run in the Supersports to even out the field, and each race the Caterhams amazed onlookers once again with super close racing in the mid-field.
Multiple position changes between all drivers kept spectators on the edge of their seats, especially Race 2 when Pye took a last corner attempt on the outside to try and take second place from local hero Vicky Chandhok, but unable to make it stick.
All-in-all it was a different experience traveling to Chennai and racing on this exciting circuit. The Caterham Motorsport Championship drivers and staff would like to thank the Madras Motor Race Track and the Madras Motorsports Club for their hospitality and interest in our series.