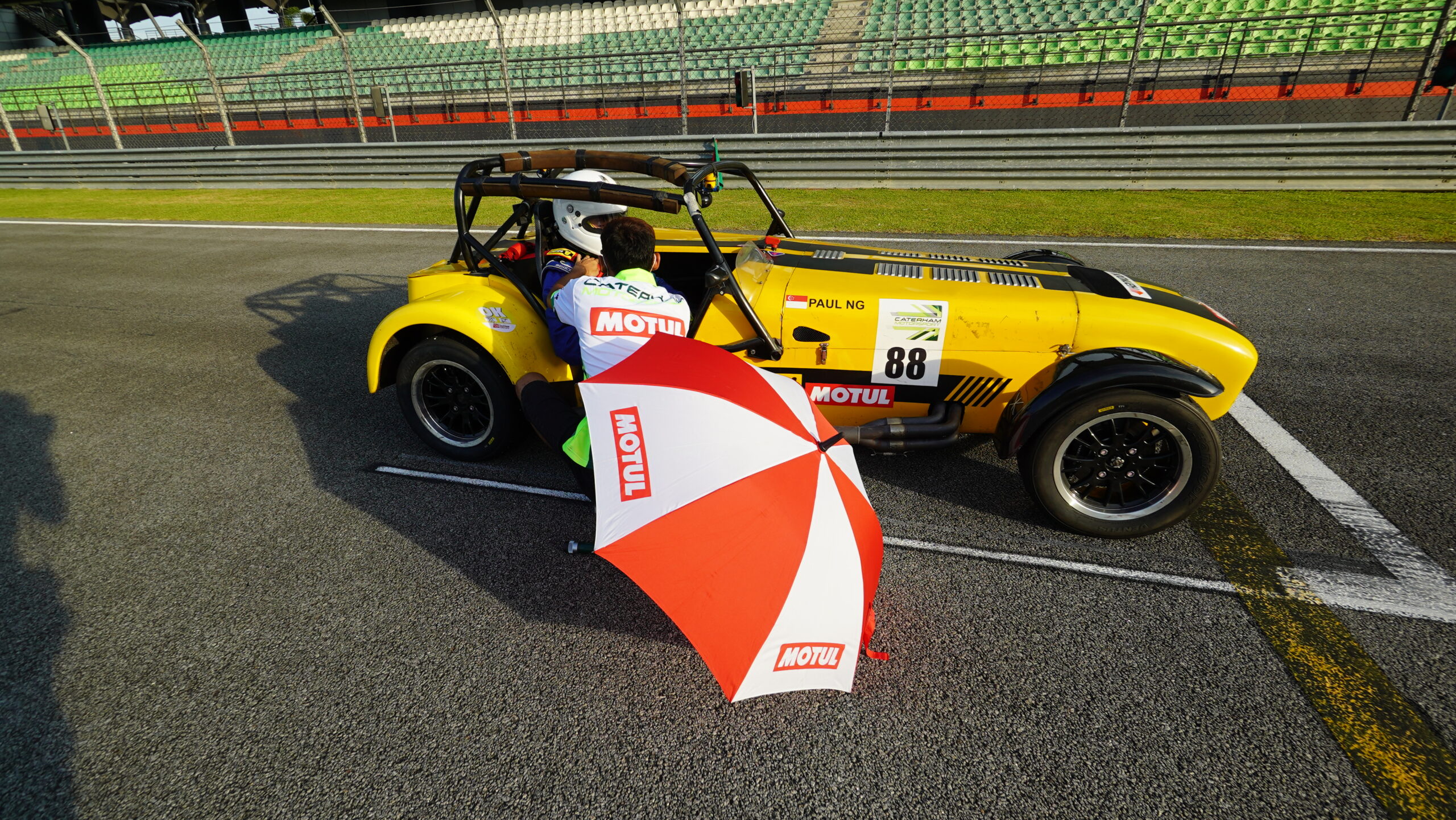 Motul Caterham Motorsports 2023 Championship Announcement
Caterham Motorsports South East Asia is pleased to announce its calendar for the 8th year of the Championship.
With Motul returning as the title partner the Championship will get off to a great start May 5-7 followed by three additional events on June 23-25, Aug 25-27 and Sept 22-24 all supporting the Malaysian Championship Series.

The June event will be special as it will be run as a single Endurance race with two-driver teams in a first for the SEA Championship.
Caterham Motorsports are very pleased to have Motul continue as title partner for a full season after 3 years of truncated schedules.
The Motul partnership begins with supplying all cars from the Caterham UK factory. Their world class products have proven to be very adept at handling the exceptional high temperature racing stresses of Malaysia.
The one-make Championship is run with the iconic Seven in 310R and 420R configurations and uses Hankook semi slick competition tires.  Drivers herald from Malaysia, Australia, Singapore, Sri Lanka and the UK.  Additional guest drivers have come from Bulgaria, France, Kenya, India, Indonesia, the Philippines and Thailand.
Known for its tight technical specifications and wheel to wheel racing the Championship is open to all drivers with National C licences.
Fans of the Seven will be interested to know Caterham began offering road cars in Malaysia in 2021. 420S and 620S variants are already on the roads and 170S and 310S versions are available for purchase. All models may be custom ordered to customers specifications.
For information on the Championship or road cars please contact:
Campbell Tupling
+60-17-2009954
The Car
The Caterham lightweight (530 kg) race proven Series V factory-built race car is the most raced car in the world and gives drivers of any age and skill the most exciting and affordable racing in Asia.
The Caterham Championship Motorsport Championship offers benefits not experienced in other Asian race series. We can achieve this because of our direct relationship with the Caterham Group. With the on-track hospitality, track days and social events, the championship is the most accessible series in Asia.